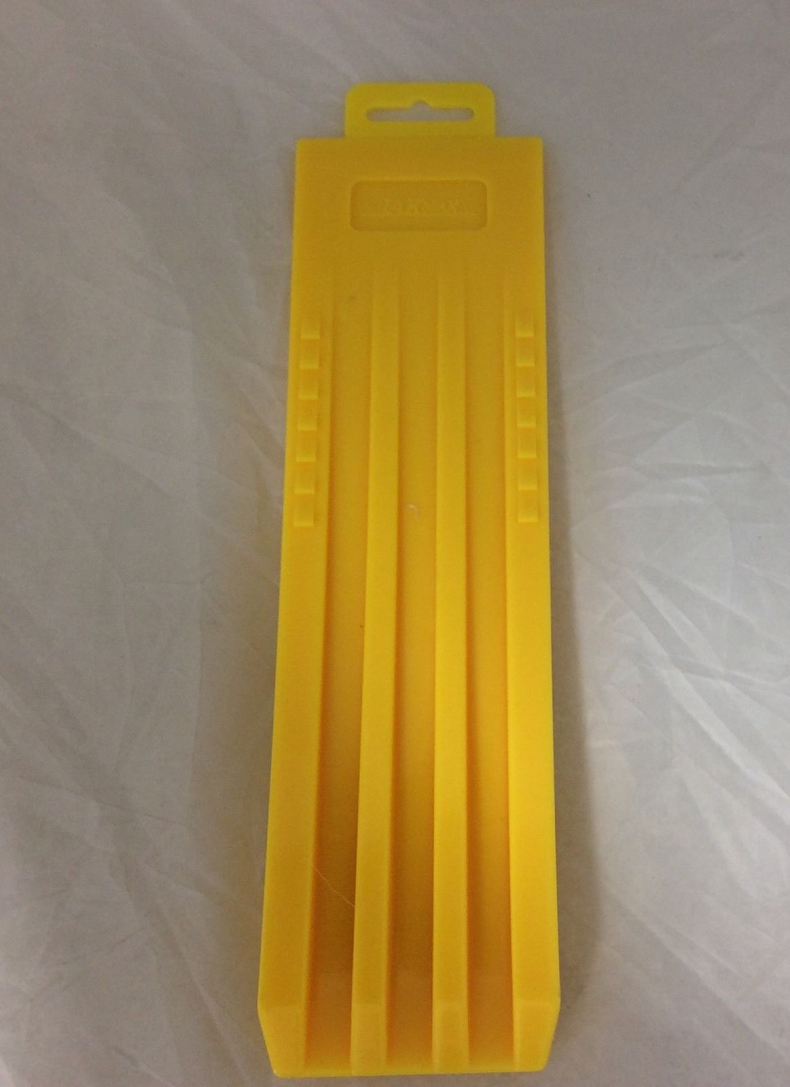 A203P ARCHER 12" Felling Bucking Falling, High Impact Plastic-Great Design
SKU: A203P
Desc:This is (1) very high quality 12" Professional bright "Yellow" felling (falling) wedge, the wedge is tapered and comes with a break off hand tag. The wedge is made of very durable plastic.

This type of wedge is made to help in the control of the direction of the tree fall and also to help prevent saw binding.

Note: The wedge is not made for splitting wood.