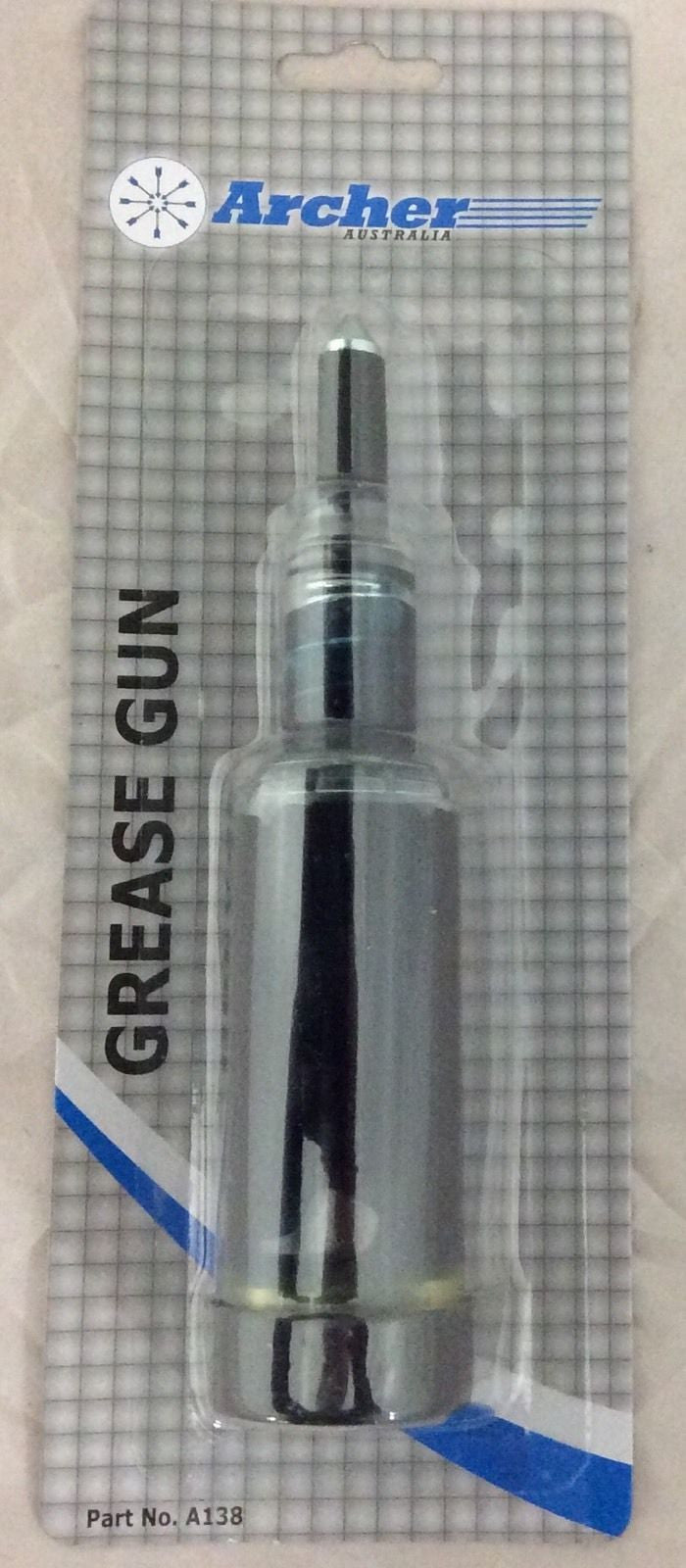 A138 Chainsaw Grease Gun WITH GREASE replaces Oregon 26365 Prolongs Bar & Chain Life
SKU: A138
Desc: Archer Chain Saw Grease Gun Prolongs Life of Bar & Chain. Archer grease
guns and grease help reduce friction and enhance performance in a variety
of chain saw applications, especially guide bar noses. Replaces Oregon
Part# 26365.

Pre-loaded with all-purpose grease.
Refillable
Designed for sprocket-nose lubrication.
Spring-loaded pump.
Translucent body for quick fill-level reference.